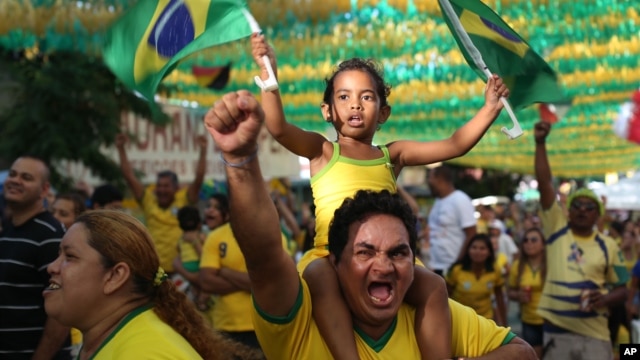 Brazil will face Colombia Friday for a spot in the World Cup semifinal. Everybody expects a tough game for Brazil and in a country where soccer is king, everyone has an opinion on the national team.
In Flamengo, one can see the majestic Sugar Loaf mountain, but nobody really pays attention to one of the most iconic sights in Rio. Here, it is the ball that gets all the attention. Amateurs, kids, everybody is playing soccer. And everybody has an opinion on the Selecao, the Brazilian national team.
Many, like Mateus Marquez Custodio, think the team will beat Colombia.
Read more here at VOAnews.com.