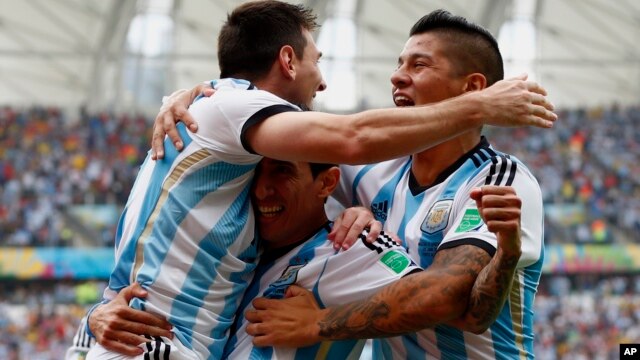 Lionel Messi worked his magic again to net two goals Wednesday, as Argentina beat Nigeria 3-2 and the World Cup narrowed further to close in on the Round of 16 knockout stage.
Nigeria's Ahmed Musa also drove home two goals, to keep Nigeria in contention for most of the match, until Messi's teammate Marcos Rojo got the go-ahead goal in the 50th minute.
The victory finishes Argentina at the top of Group F and into the knockout round. Surprisingly, though, the Super Eagles also advance, after Iran lost 3-1 to Bosnia and Herzgovina, which fought hard despite already being knocked out of the tournament.
Read more here at VOA news.