With a 4-0 record in their last four matches, giving up only two goals, the Fennecs of Algeria are feeling good as they prepare to leave for Brazil.
This despite the fact that their last "friendly" match against Romania in Geneva was anything but friendly.  Algerian fans threw flares, bottles, and even themselves onto the pitch at various stages of the match.  It was a rowdy end to what had been several quiet weeks for the team.
The Fennecs, under coach Vahid Halilodzic, are now back in Algiers before they prepare to depart for South America.  Algeria is perhaps the least-talked about of the African teams, so if they do well, it would make for an exciting and surprising development.  But they face tough opponents, starting with favorite Belgium on June 17.
(this post comes courtesy of VOA's French language World Cup blog. Check it out and follow at http://football.lavoixdelamerique.com)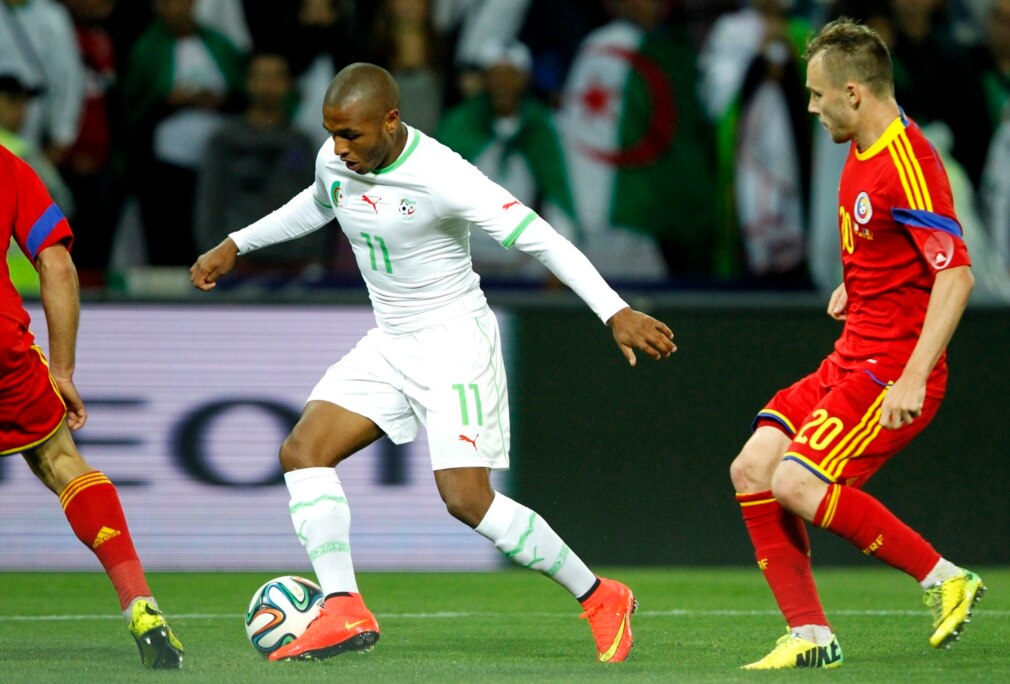 (photo: Pierre Albouy/Reuters)